Dr. Reddy's approach to Environmental Management
Steps taken by Dr. Reddy's in controlling the environmental risks and safety management in the manufacturing of APIs.
We realize that addressing Environmental challenges is the need of the hour. We are conscious of our ecological footprint and are committed to making our business sustainable. We do this by evaluating our operation's environmental impact, implementing eco-friendly technologies, and investing in impact mitigation measures. Our key focus areas are:
03.Water resource
management
05.Hazardous waste
management
06.Biodiversity conservation
Dr. Reddy's initiated the journey of voluntary disclosures on social and environmental issues in the year 2004, covering aspects of environmental safety, product responsibility, transparency, and operational excellence. In addition, Dr. Reddy's internally reviews material issues in the business environment and continuously invests in cleaner technologies and capability improvements for better environmental management across our operations.
Since 2009, we have prioritized integrating environmental risk management guidelines into our long-term business strategy and activities, along with dedicated budgets for our environmental initiatives. In addition, we undertake environmental initiatives and capacity-building programs, both within our organization and as part of our community development programs.
Alignment with global sustainability frameworks:
In FY2020, Dr. Reddy's conducted a dedicated climate risk study for the first Task Force on Climate-related Financial Disclosures (TCFD) and emerged as the first Indian pharma API manufacturing company to commit to the Science-Based Targets Initiative (SBTi) for corporate climate action. In sum, we have drawn upon these frameworks to implement management systems and establish targets to strengthen our sustainability impact across our business.
Since 2010, Dr. Reddy's has been committed to the UN Global Compact corporate responsibility initiative and its principles in human rights, labour, the environment, and anti-corruption. In addition, we aim to identify and map the United Nations (UN) Sustainable Development Goals of relevance to us.
Initiatives in environmental health & safety risk management:
Success Stories


Environment health and safety risk management

Dr. Reddy's has conducted many environmental, social, and health and safety risk management programs and part of many environment protection success stories. Some of them include: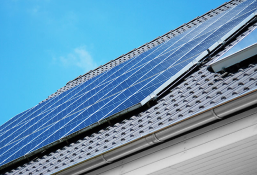 Renewable Power:
20% of our power consumed is through renewables, and we have established infrastructure outside the fence, Power Purchase Agreements (PPAs), and rooftop solar installations.
Water Management:
Increased water consumption and constrained water supply are among the most critical global risks in pharma API manufacturing. To mitigate water security risk, Dr. Reddy's continues to undertake water conservation initiatives in line with the target to achieve 100% water neutrality by 2025.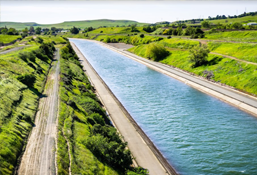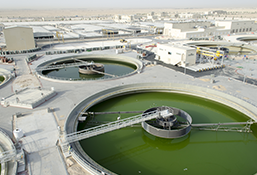 Wastewater Management / Zero Liquid Discharge (ZLD):
All our API Manufacturing facilities in India are ZLD, which provides 100% wastewater treatment & recycling.
With these initiatives, Dr. Reddy's has observed an 18.2% reduction in water intensity between FY2018 and FY2021, with water neutrality of 74%.
Hazardous and non-hazardous waste management
With all our API facilities achieving zero waste to landfill in FY2020, to ensure the waste is being disposed responsibly, 98.7% of our global hazardous waste was co-processed and recycled. Over the last few years, our initiatives to reduce hazardous waste have culminated in a 9% waste intensity reduction from FY2018 to FY2021.
Green Chemistry
Applying green chemistry principles helps us identify ways to reduce both the environmental impact of our business and the potential adverse health effects of chemicals. This has enabled us to choose proactive elimination of hazardous materials and improve efficiency through People, Processes and Technology.
Through the implementation of green chemistry principles, we have been able to achieve higher yields and reduction in steps. For instance, in FY2020, we identified a synthesis of Elagolix sodium, which improved the overall yield from 16% innovator to 31%.
Further, we also identified a synthesis of ROXADUSTAT, which substantially reduced the Process Mass Intensity (PMI) with an innovator overall yield of 11% and an in-house overall yield of 15%. The yield improvements have resulted in enhanced process efficiency, thereby helping us meet business needs aligned with risk management guidelines.
Want to know more about our health, safety risk management and environmental risk management guidelines?
Contact Us
Please fill in the following form and we'll get back to you shortly.