Customer journey consists of the following significant touchpoints: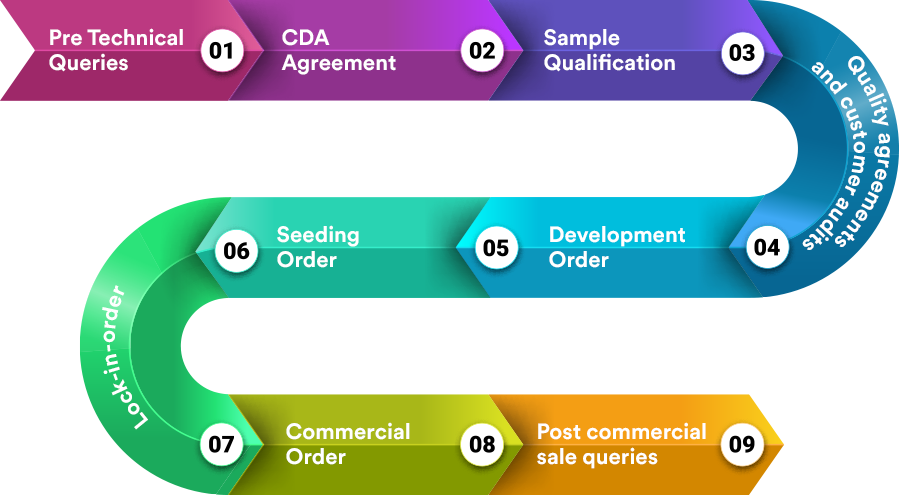 At every milestone of the customer journey, the CSC team helps in timely coordination with internal stakeholders for providing the right solution and information to the customer within defined SLA's.
Additionally, one of the significant and complex challenges is meeting various customer particle size requirements that depend on the customer drug product. Most commercial products have the range to meet those different particle size requirements; however, few queries require additional study in plant and R&D.
Such queries are program managed by CSC function and ensure those requirements are met and help build a strong-future business.