Tech Sheet on Pregabalin API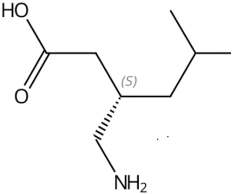 Pregabalin's precise mechanism of action is not fully understood, but studies suggest that it binds to the alpha2-delta subunit of voltage-gated calcium channels in the central nervous system. This binding modulates the release of excitatory neurotransmitters and prevents the trafficking of the alpha2-delta subunit. Although pregabalin is structurally related to GABA, it does not directly bind to GABA or benzodiazepine receptors.
Dr. Reddy's API Offering
Offers crystalline form-I i.e., Innovator form.
The control strategy for the API impurity profile has been designed through quality-by- design (QbD) based development.
Lactam impurity levels are not detected thus able to achieve USP/ EP compliance after milling - opening a possibility for a wide range of delivery systems like dispersible films, oral disintegrating tablets, etc.
We manufacture Pregabalin API at our cGMP API manufacturing facility, which was successfully inspected by international regulatory authorities - WHO GMP, KFDA, PMDA, ANVISA, and USFDA.
To know more about our API offerings, please read the Tech sheet on Pregabalin API by filling the contact form below.
Download Now
Please fill the Contact form below in order to view the white paper