Dr. Reddy's API team is a 2021 winner in – API Supplier of the year at Global generics & Biosimilars awards

We won the API Supplier of the Year Award for our strong commitment as a reliable API supplier to global formulating companies but also to take on the challenge of being part of the solution to address the pandemic. The nomination reflects on Dr. Reddy's efforts to bring science, technology, and innovation together to provide a COVID-19 portfolio from prevention (SPUTNIK V) to cure (Remdesivir, Favipiravir, etc..).
At the same time, the team was able to respond to the increased demand for high-quality APIs, which resulted a two-digit growth and helped its partners ensure their medicines are available wherever and whenever needed.
To know more about our API Portfolio, write to us at: api@drreddys.com.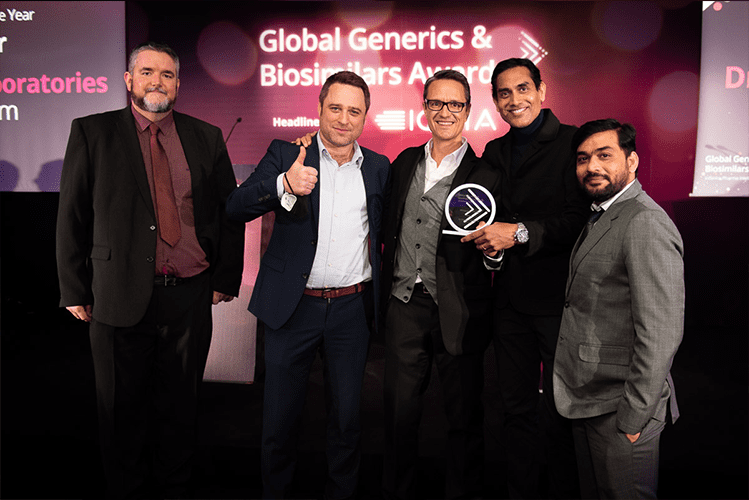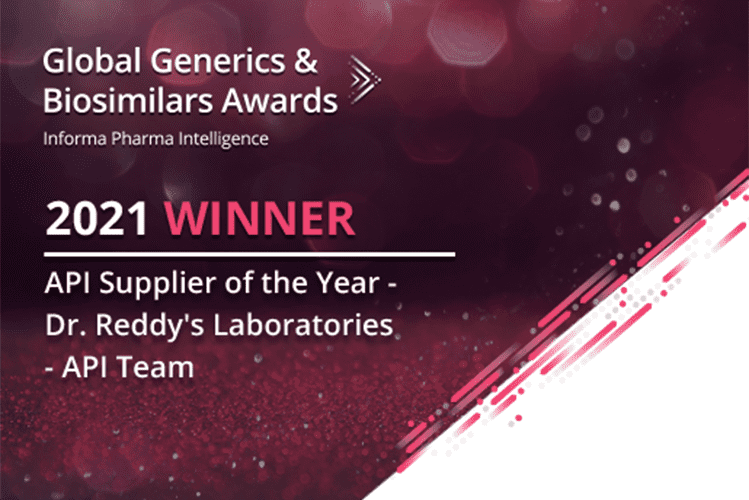 Contact Us
Please fill in the following form and we'll get back to you shortly.